Currently on Air:
We're on autopilot, Keep It Locked!

wareap31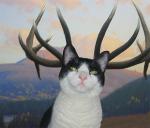 DJ Profile
Quote

There's no point in being normal

Hometown

From the streets, son!! (I'm from Brooklyn)

Class Year

Freshman

Real Name

Albert P Warecki

DJ Name

DJ Willwar

Major

Music Industry

Musical Influences

Too many to count, but just to give a couple of examples:
Cars, Beatles, Rolling Stones, Franz Ferdinand, The Who, Strokes, Arctic Monkeys, Daft Punk, Justice, Gorillaz, Caravan Palace, Beastie Boys, Black Keys, White Stripes, Bob Dylan, Bruce Springsteen, Clash, Cure, David Bowie, The Doors, Green Day, Jimi Hendrix, Led Zeppelin, Marvin Gaye,Michael Jackson, Nirvana, Pink Floyd, Public Enemy, Police, Queen, Ramones, Sex Pistols, Steveie Wonder, Velvet Undergound, Weezer
History
Member for

4 years 15 weeks

Blog
Programs
on Spring 2017 Tuesday 8-10pm, Fall 2017 Monday 8-10pm and Spring 2018 Wednesday 6-8pm.
is not currently scheduled.
is not currently scheduled.
© 2019 WONY, an SA funded club. Views expressed here are those of WONY and its members, not SUNY College at Oneonta or the SA.