Currently on Air:
We're on autopilot.

DJ_Gravitron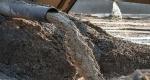 DJ Profile
Quote

"Are you human?" "Negative, I am a meat popsicle."

Hometown

Westchester, NY

Class Year

Super-Senior

Real Name

Kaspar, Knight of Skeleton

DJ Name

guess

Major

Critical Ethnic Studies & History. I schlepped to Michigan for college.

Musical Influences

Electonic music, mostly electro and 2010s -wave subgenres. Rock from the Doors to Nirvana, rap from OutKast to Lil Ugly Mane. Lots of punk & DIY stuff, plus what I've played on my show. The downbeat changed my life.

Insta @10millsludge
History
Member for

1 year 30 weeks

Blog
Programs
on Spring 2022 Thursday 10pm-Friday 12am, Fall 2022 Thursday 10pm-Friday 12am, Spring 2023 Thursday 10pm-Friday 12am and Fall 2023 Thursday 10pm-Friday 12am.
© 2023 WONY, an SA funded club. Views expressed here are those of WONY and its members, not SUNY College at Oneonta or the SA.
WONY 90.9FM is a Class A, non-commercial radio station. You can view the station's public file here. Access our most recent Euqal Employment Opportunity (EEO) public file report here. If need assistance accessing the public file or our EEO report, please contact the WONY General Manager at wonygm@gmail.com, or (607) 436-2712.